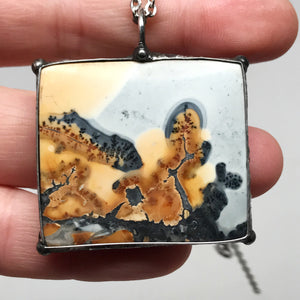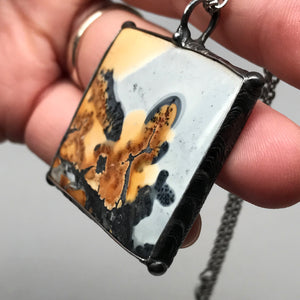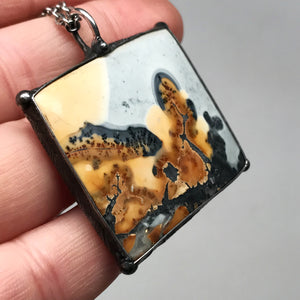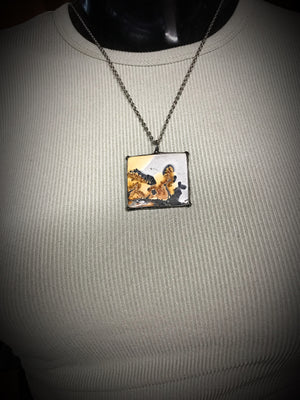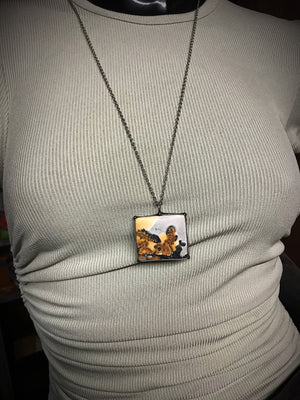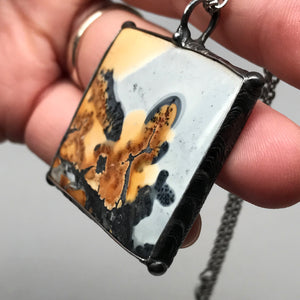 Maligano Jasper from Indonesia
Maligano Jasper ✨
Masterpieces created by our Mother Earth, incredible patterns which are held within our planet....❤️
Known as the "Supreme Nurturer," Jasper is a stone of grounding and stability, providing comfort and security, strength and healing. SECRETS OF THE STONE: Jasper is a Seeker Transformer Crystal.
• I create using soft soldering techniques implementing Tiffany style methods.
• Materials in this creation I include sterling silver, silver wire and silver solder.
• The silver solder used in my creations is free of harmful substances, hypoallergenic, strong and doesn't change colour or tarnish.
• This pendant is ready to be custom sized and shipped. Please let me know how long you would like the chain to be or if you like a waxed cord xx