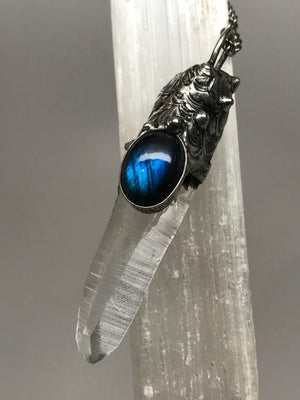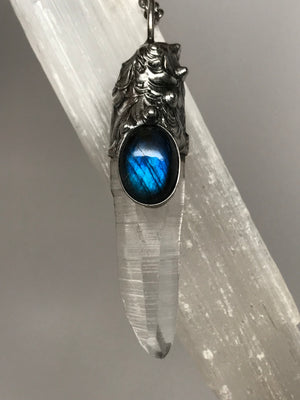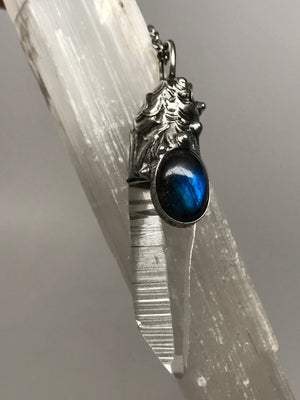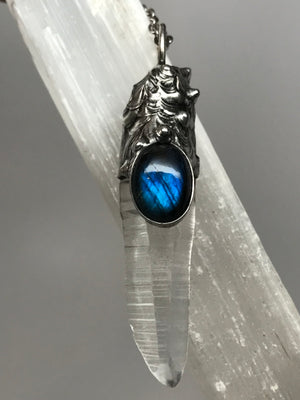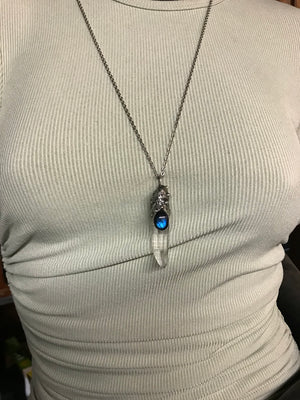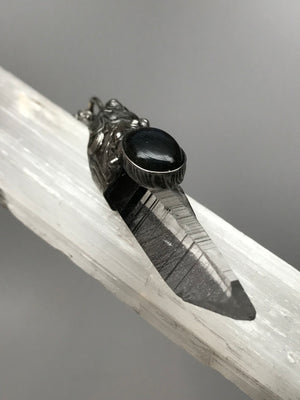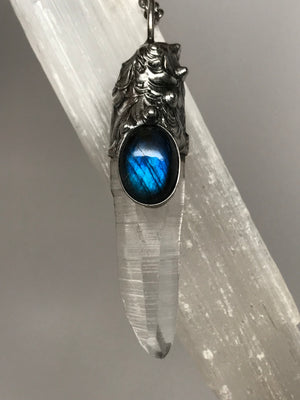 Lemurian Seed Crystal and blue flash Labradorite
A magical stone with an epic lineage, Lemurian quartz crystals is a treasure trove of wisdom. Like the rings of a tree trunk, each Lemurian Quartz crystal stone contains sacred messages and symbols that are represented in unique horizontal lines and grooves, an abstract pattern that resembles the hieroglyphics of the ancient Egyptians.
Lemurian Seed Crystal holds and transmits a very special kind of vibration.
It's believed to be sent to Earth by the High Priestesses of Lemuria, the lost and sacred land which existed millions of years ago.
There's no physical proof that such a land existed, but the legends remain that their civilization was for more advanced, and the Lemurians possessed a much higher consciousness.
The Labradorite crystal properties remind us to keep it magical by linking us to the spirit world, a dimension where anything is possible. Other stones keep us anchored to the earth with their powerful grounding effects while Labradorite encourages us to keep our head in the clouds. Your Labradorite crystal stone inspires you to reach for the stars in your quest for a higher consciousness. It bridges the gap between the heavens and physical reality so that your dreams and aspirations don't seem out of reach. In this way, a Labradorite crystal is one of the most powerful stones that can support your intentions by encouraging you to go after what you truly want without placing any limits on what you can achieve.